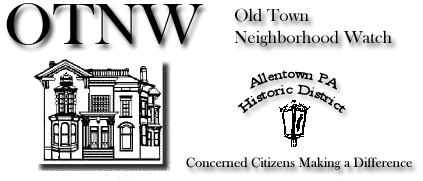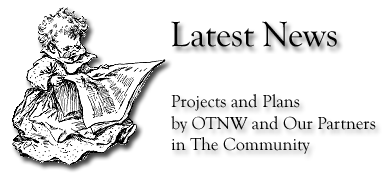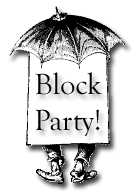 Neighborhood Festival and Block Party Saturday June 25th
What a great success!
(A Photo Gallery of the fun we all had can be found on our Community Events page)
If you would like to submit photos from our event, please email them to otnw@hotmail.com !)
The Old Town Neighborhood Crime Watch Group, Old Allentown Preservations Association, Neighborhood Housing Services of The Lehigh Valley and the ELM Street Program are sponsored a community block party and evening Music and Art event at North Light Loft. We enjoyed a great day of perfect weather and a huge turnout!
This event served a multitude of purposes. First and foremost is to build a strong community and feeling of neighborhood through communication and a fun event. We want to celebrate the diversity of our city neighborhoods, including the music and culinary treats we hope to enjoy throughout the day. We want to rebuild personal pride in living in a center city environment that is rich with culture and historic buildings, and to encourage new business and existing business' to remain and support the neighborhood.
From 9am to 4pm the 200 block of North 11th Street was blocked off for numerous street activities. A flea market, food vendors, church bake sales, and children's activities like face painting and drawing contests, story time, and more.. Music and other entertainment occurred throughout the day including a Karaoke session and a very exciting "circle of drums".. Demonstrations from the Police Canine Unit, the Fire Department and other city agencies were on hand to provide information and education. The Parkettes also performed a demonstration during the day.
From 7pm to 11pm the festivities moved to North Light Loft at 146 N. 10th Street with a Jazz night celebration. To complement the music of the evening, The Old Allentown Preservation Association office across the street will set up a café style atmosphere served exotic coffees, soft drinks and home made baked goods.
Also, a special bake sale was held at the block party in order to raise funds for the redecorating of our neighborhood fire station for our brave firefighters. We were very successful and we will be announcing our progress in planning the painting and general fix-ups and repairs to the station in the future. Of course, your help would be greatly appreciated!
ABOUT THESE GROUPS
The Old Town Neighborhood Crime Watch Group has been an active volunteer organization for three years, serving the Allentown Historic District. The goals of the group are to provide education to the neighborhood on crime prevention, city and county services, and to develop a strong sense of community within their boundaries. They work closely with other prominent groups like the Old Allentown Preservation Association, The Neighborhood Housing Services of The Lehigh Valley and the Elm Street Project.
Old Allentown Preservation Association has been active since 1976 and is dedicated to preserving the historic architecture of Old Allentown and building a sense of community in our neighborhood. http://www.oldallentown.org
Neighborhood Housing Services of the Lehigh Valley is a resident-led community development organization that offers home-ownership and housing-rehabilitation programs, which include counseling and educational services. NHS was established in 1981 and is one of over 200 organizations working in neighborhoods nationwide that make up the NeighborWorks™ network.
239 North 10th Street
Allentown, PA 18102
Phone: 610-437-4571
Fax: 610-437-9958
North Light Loft is supporting the arts community Allentown and throughout the Lehigh Valley by offering a space where the arts will evolve. The North Light Loft is a shared space with room for all of us to release the artist within...be it Art, Music, Dance, Poetry or whatever form artistic expression takes on it can happen here. www.NorthLightloft.i8.com
CONTACT INFORMATION
Sharon E. Smith
President
Old Town Neighborhood Crime Watch Group
Sharon@tacoda.com
Anne Crothers
Chief of Staff
Old Town Neighborhood Crime Watch Group
healingworks@enter.net